Please contact me at lyn@studiolyn.com
Or call me at 585-209-3324
​Thank you!
Birthdays, anniversaries or, one of my favorites-- "just because" are great reasons to give the gift of a portrait. Or get one for yourself of your beloved fur baby! Pet portraits are always in season.

• What I will need: A high quality detailed photograph of your pet. All can be done via email and I will keep in correspondence with you to make sure the portrait is to your liking.
• Please contact me. I look forward to working with you.

​I will provide you tips on submitting the best possible photo(s) of your pet as well as discuss the details of your personalized order. Satisfaction guaranteed. .
Each portrait is one-of-a-kind hand painted. The finished product is not a digital print.

Pricing is based upon size, number of animals in the portrait and medium used. Please contact me for detailed pricing and payment options.
"Oh my gosh Lyn. My dad absolutely loves that painting. He never says anything when he opens any gift, even stuff he likes. He was beside himself. He just kept commenting on all the detail and saying Jesus Christ that is beautiful. Nothing but praise about your talent.
Thank you so much!!!!"
​Kellie, P

"Oh my god it's adorable. Adorable! Her little face, her puppy dog eyes, the pose. And her fur looks perfect, thickness and color and everything. Wow!"
​John, K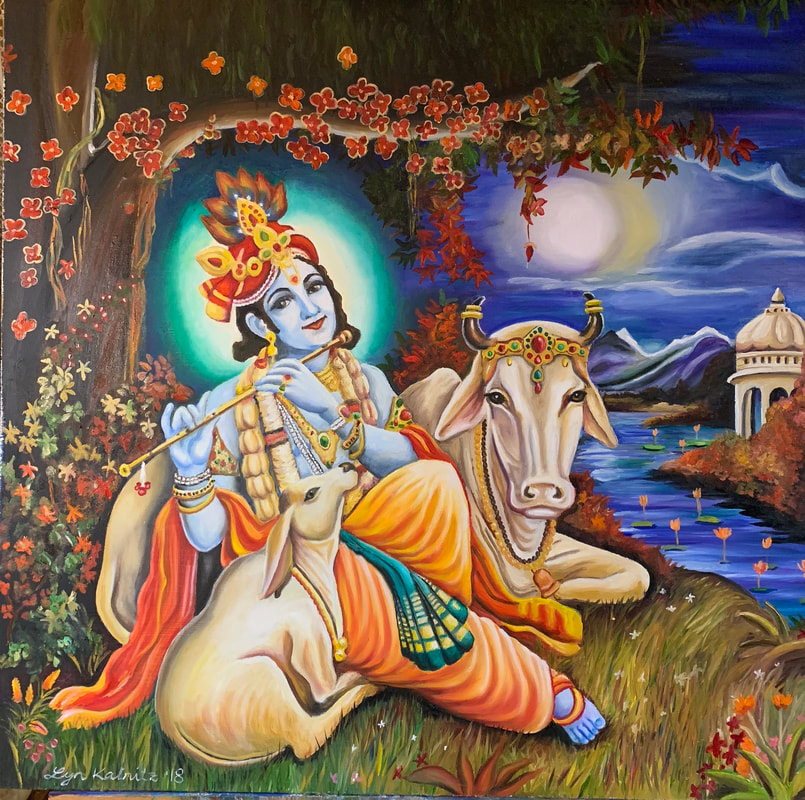 Gopala Oil on wood. 24"x24"